Organic is a popular word in contemporary time. This term is actually a chemistry term but has gained extreme popularity in the food industry. There is much to talk about the term "organic" and organic foods. Many people may not know what actually organic is but they have joined the craze for organic food.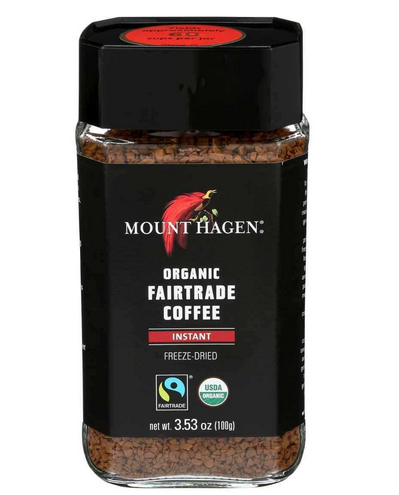 What is organic
Organic food certification is given to the foods that are produced in a most natural way without the use of artificial chemical substances for their production. This is not new because centuries old agriculture was based on natural manure. Compost was often used as fertilizer to grow crops in the fields. So, organic food production is quite an old practice which was replacedby the use of artificial chemical substances for crop production.
Organic coffee
Coffee plantation is a great farming practice in many countries and the coffee growers have achieved great success in tremendous production of coffee beans by use of synthetic chemical-based pesticides. This practice has been continuing for years but moods have changed all of a sudden. The trend of organic foods has altered people's preferences. Now, everyone loves organic whether in foods or in beverages. There are several popular brands of coffee beans and processes coffee in the market, but the consumer first likes to read "organic" on the packing label. If you ask someone about the best coffee, he would definitely refer to organic. The competition is between the organic and synthetic but the more competition is between the organic brands. If someone asks about Best organic coffee, he might be asking about best among organic brands.
Best organic coffee
Latin America has the major contribution, say around 75%, of the world's organic coffee production. Besides, the countries like Ethiopia and Indonesia have good contribution. Overall, the best organic coffee is from Latin American countries because their share is too big and apparently coffee importing countries prefer imports of Latin American organic coffee apart from organic coffee from some coffee growing countries in Asian continent.